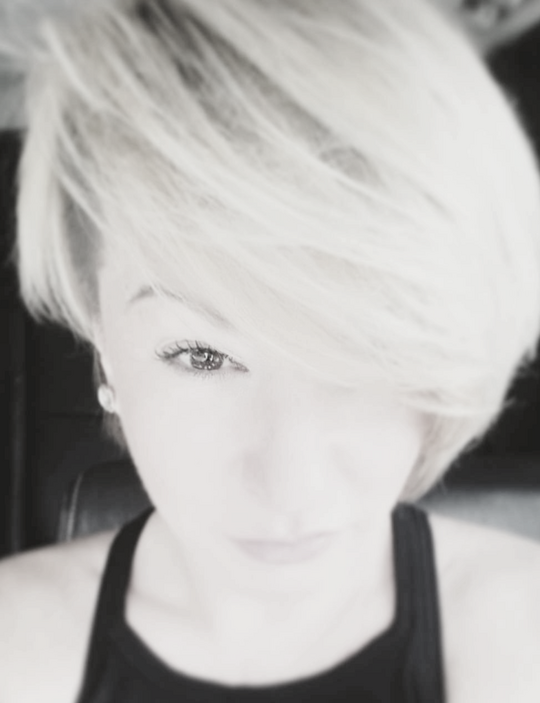 Christie Halcomb
---
Hair Stylist
704.449.5489
---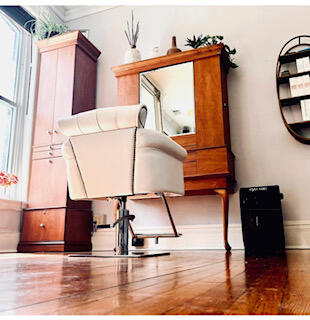 ---
Christie has two decades of experience in the industry and most notable work includes extensive knowledge of various Hair Extension methods, Dimensional Blonding, Color Correction, Customized Shaping and Texturing for all cultures along with advanced skill in Liscio Japanese Thermal Reconditioning for permanent straight results, as well as Natural Keratin Smoothing Treatment for sleekness.Her background includes detailed print work and television and stage performances. She also holds Instructor licensing in both North and South Carolina and is a former Aveda Educator. In addition to her advanced education, Christie has worked alongside Christopher & Sonya Dove, the most renowned Hair Colorists in the world. Travels include Los Angeles, New York, and Miami and abroad to bring to you the most current trends available.Private and On-Site Appointments Available Upon RequestEducation and Certifications
American Board Certified Master Hair Colorist
Wella Certified Master Hair Colorist
Hairdreams Natural Hair Extension Method
Liscio Japanese Thermal Reconditioning
Vidal Sassoon Advanced Cutting and Design
Pivot Point Design Technique
Southeastern College of Beauty Culture Honoree GraduateProud Retailer of HAIRSTORY and BabylissProSalon Professionals Learn About HAIRSTORY Here
---
Services
---
To allow for creative freedom and optimize the health of the hair, visits are tailored to your individual needs. This provides for customization, additional color, treatment options, and services to be combined for the most luxurious hair possible. To personalize your visit, other guests are not scheduled while your service is in progress. Complimentary consultations are always encouraged to give optimal results.
DESIGNWomen Shampoo, Cut & Style-60+
Men Shampoo, Cut & Style-the 36+
Children Cut & Style (10 yr and under)-32+
Shampoo Style-55+
Formal Style/Updo-75+
Bang Trim-15+
Beard Trim-15+
Prescriptive Treatment Add On-30+
CUSTOM COLORUnlimited color options are available and customizable. From single process base color, highlights, balayage, color wash, toning and root smudge; the choices are unlimited and personalized to compliment your look. Due to supply issues, fashion colors require 1 week notice.Base Retouch-85+
Full Color-105+
Partial Highlight-105+
Full Highlight-130+
Balayage-150+
Babylights/Teasylights-110+
Shadow Root-30+
Color Wash-30+
Hairline Bump-15+
Brow Tint-15+
Add 1 oz Color Bowl-15+
Fashion Colors-Consult
CORRECTIVE COLOR
Due to the delicate nature of corrective color, multiple prescriptive treatments are incorporated throughout the service to maintain the integrity of the hair. Corrective color refers to any color change three levels and beyond, or any correction to current color including technique, tone, placement, banding, henna removal, or at-home color removal. Visit includes color correction, prescriptive treatment, haircut, blowout, and style225+
Consult Rqd
STRAIGHTEN, RELAX, & SMOOTHLiscio Japanese Thermal Reconditioning and the Traditional Relaxer services are infused with prescriptive proteins to increase strength and vitality throughout the service. Liscio Japanese Thermal Reconditioning offers permanently straightened hair from wet to dry. Traditional Relaxing simply relaxes the curl to ease in the styling process. Keratin Complex Treatments rehabilitate the strands with keratin fibers and aid in relaxing curl patterns and are available in the traditional Smoothing Treatment only. These services are often incorporated together to refresh previously straightened ends. Visit includes smoothing/straightening, prescriptive treatment of Bottoplex (when applicable); a combination of Hair Botox, Collagen, and Olaplex and shaping, blowout, ironing, and styleJapanese Thermal Reconditioning
350+
Consult Rqd
Retouched at 6-12 mo+
50% non-refundable deposit due at time of bookingKeratin Natural Smoothing Treatment
225+
Lasts up to 5 monthsTraditional Relaxer
85+Silk Press
65+Hair Botox125+
LENGTHENING & THICKENINGAll extension methods are customizable and may utilize more than one method in a single service to achieve desired results. All extension appointments include install, shampoo, prescriptive treatment, color gloss, shaping, style, and extension brush. Removal is complimentary for all methods.
Consultation Rqd
Allow 5 day shipping.
50% non-refundable deposit due at time of booking
Pricing does not reflect cost of hairWeft
1 Row-115+
2 Rows-230+
3 Rows-345+
Lasts Approximately 6-8 WeeksKeratin Fusion
1 Bundle-75+
Estimate 8 bundles for maximum length and fullness
Lasts Approximately 4-6 monthsTape-In
Per Completed Bond-5+
Estimate 20 completed bonds for maximum length and fullness
Lasts Approximately 4-6 WeeksMicroline
Flat Rate-175+
Lasts Approximately 4-8 Weeks_______________
Credit Card Required to Reserve Appointment. Please allow for 24 hour cancellation. Less than 24 hour notice will result in 50% of minimum service booked.
Billing begins at appointment time and concludes upon checkout. All guests are held to the same cancellation policy regardless of Covid status.
---
Contact
Call, Text, or Email
704-449-5489
christiehalcomb@yahoo.com
---
BY APPOINTMENT ONLY
---